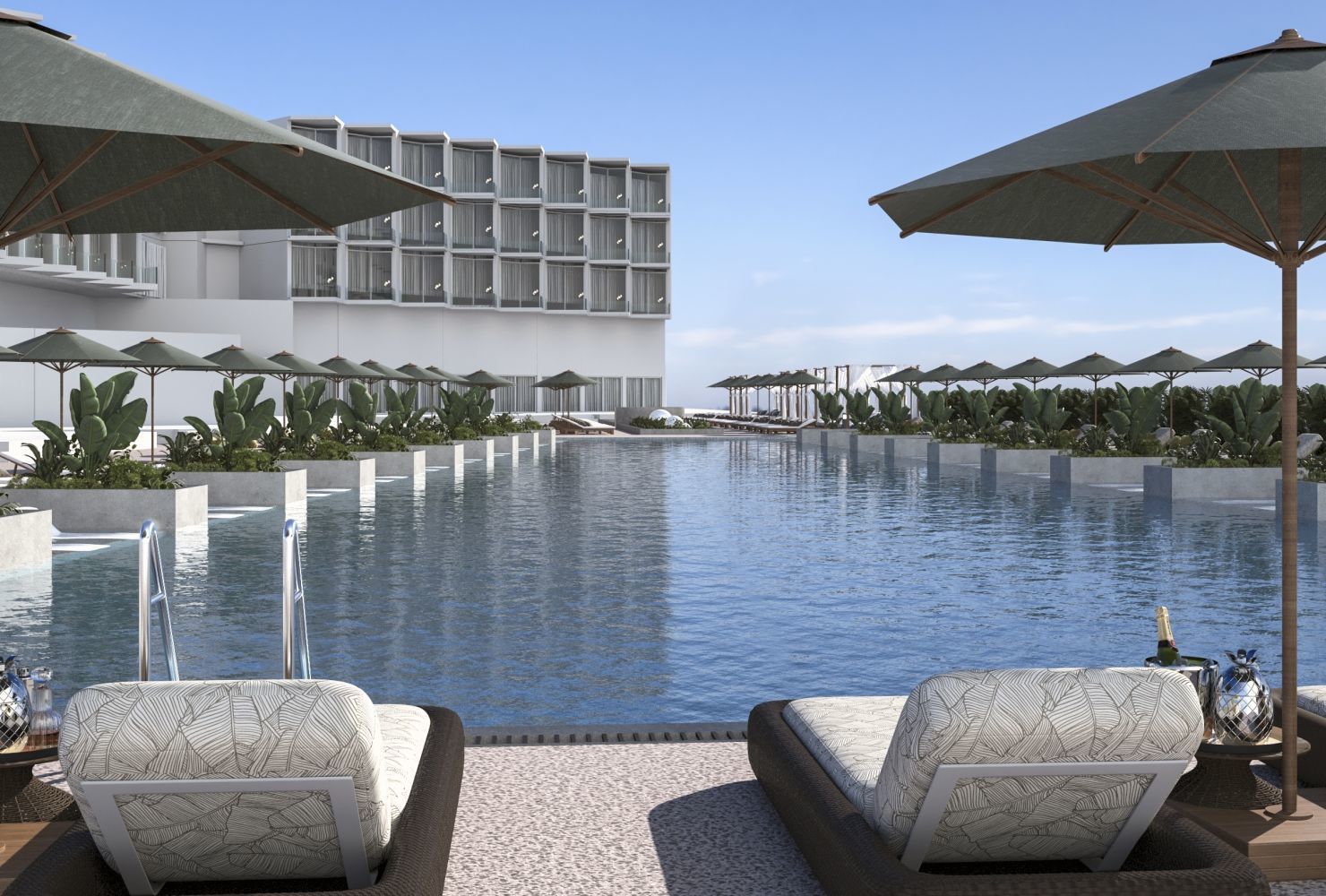 a 5* melody of elegance opening in may 2024
Enter a new world of poetic ambiance where every holiday is transformed into a coastal lullaby that touches the soul with a soothing caress.
Dedicated to refined style, endless serenity, and uninterrupted tranquility, the latest member of Louis Hotels' elegant collection offers guests over the age of 16 the ultimate retreat from the demands of daily life.
Open spaces and earthy tones set the stage for the perfect escape where art and opulence are entwined in ethereal beauty.
A total of 201 rooms invite you to unwind in a sonata of warmth and comfort, while in the resort's two restaurants, every dining experience is a powerful duet of taste and presentation. An ode to the finest flavours and prime ingredients, evoking a symphony of pure delight. Taste buds are further tantalised with carefully crafted drinks that flow throughout the day and evening, whether you dream of al fresco poolside cocktails or a delectable indoor nightcap.
Within the resort's expansive grounds, diverse amenities set the stage for ultimate relaxation, including a serene indoor pool and a 47-metre freshwater outdoor pool. In the soothing spa, wellness is orchestrated to resonate with your individual needs and desires.